KODIAK 100 SERIES
THE SPECIAL MISSION MULTI-ROLE
WORKHORSE
TAKEOFF FIELD LENGTH
950 FT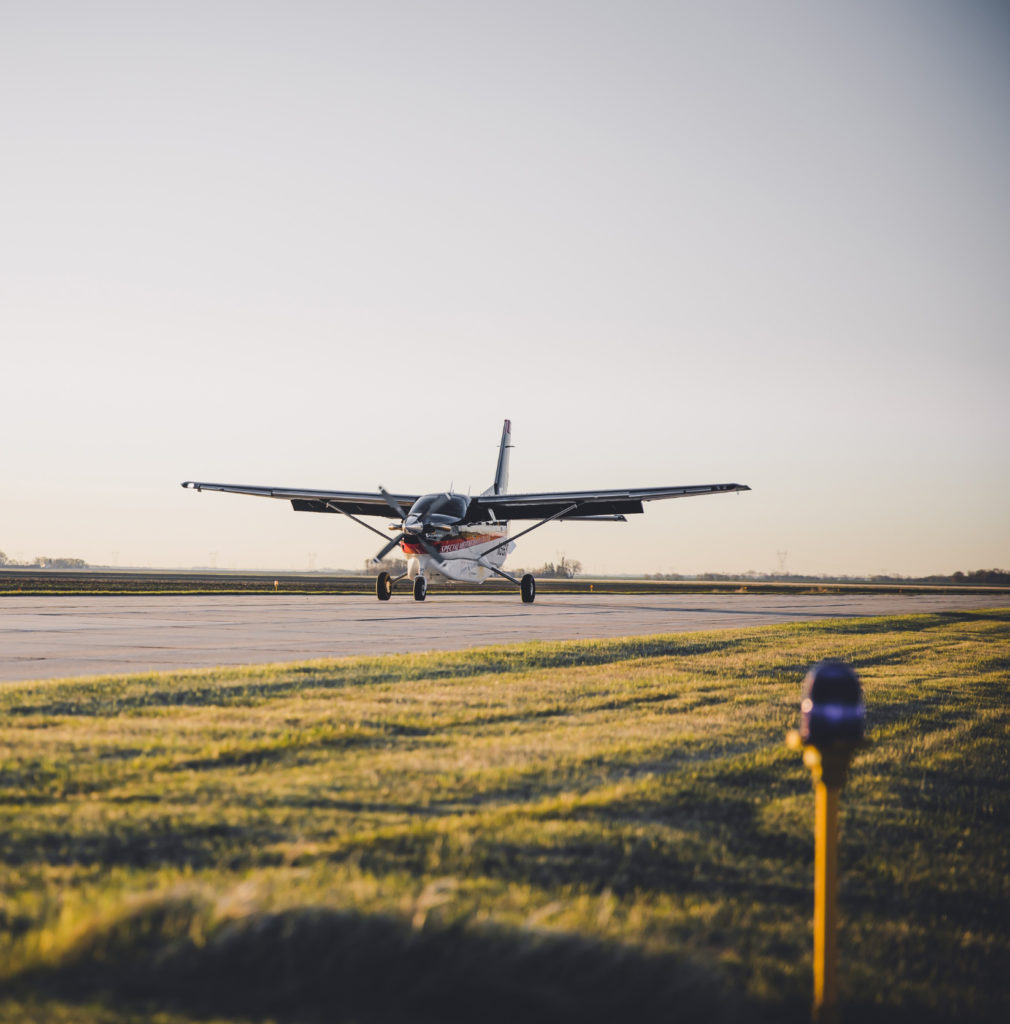 THE KODIAK 100:
BORN AS A SPECIAL MISSION AIRCRAFT
Kodiak was designed from the start as a rugged, simple-to-fly airlift platform: flexible, sustainable, and tailored for a full range of special mission applications, with easy convertibility to accommodate passengers, cargo and mission systems.
It brings together STOL (short takeoff and landing) capability from off-airport and high-altitude sites with excellent persistence and payload: up to 10-hour loiter times and a useful load of 3,530 lbs.
The high-wing aircraft is equipped with a tall, sturdy landing gear for even the roughest terrain, and can be fitted with 29-inch main gear tires. Kodiak also has the engineered-in capability for water operations on amphibious floats without structural or aerodynamic upgrades, and the airframe's industry-leading anti-corrosion process provides protection in high salinity environments.
Kodiak's unpressurized aluminum fuselage – which can be repaired in the field – has a large pallet-sized cargo bay door (49.25 x 49.25 in.) to facilitate the loading/unloading of passengers, stretchers, and cargo; while separate doors provide direct access to the cockpit for pilots.
The large cabin is sized for 10 seats, which are track-mounted and easily movable/removable for reconfiguration. Kodiak's fuselage cross-section and length easily accommodates multiple workstations and related mission equipment.
Flight crews benefit from the Kodiak's state-of-the-art glass cockpit, based on Garmin's G1000 NXi avionics suite with three 10-inch screens. This integrated flight deck has features that reduce workload and increase situational awareness – enabling pilots to focus on flying the mission. The aircraft's Pratt & Whitney Canada PT6A-34 powerplant is unmatched in its performance, simple design, efficiency, low cost of operation and easy maintenance, which is why it is recognized as one of the most reliable aircraft engines ever built.
MILITARY ISR
MILITARY SERVICES
"Mission first, safety always. The Kodiak's simple and rugged design and proven engine and avionics systems make the aircraft the safest in its class and perfectly suited for the combat and reconnaissance environment. The best vehicle for your payloads, the Kodiak will put you reliably over the target, loitering longer than anything in its class, acquiring and processing information needed by national security decision makers and military commanders."
Paul Carelli (Captain, U.S. Navy retired)
ISR capabilities have become increasingly important for military decisionmakers, providing information to support both strategic and tactical mission requirements. The Kodiak 100 offers the perfect platform for intelligence, surveillance and reconnaissance duties, with approximately 200 amps of power available for mission systems. It is easily adaptable to state-of-the-art equipment and can carry a full team of specialists with the low vibration levels of a turboprop aircraft. Mission persistence is guaranteed with the Kodiak's ability to loiter for up to 10 hours, flying in the target area at very slow speeds and virtually undetected.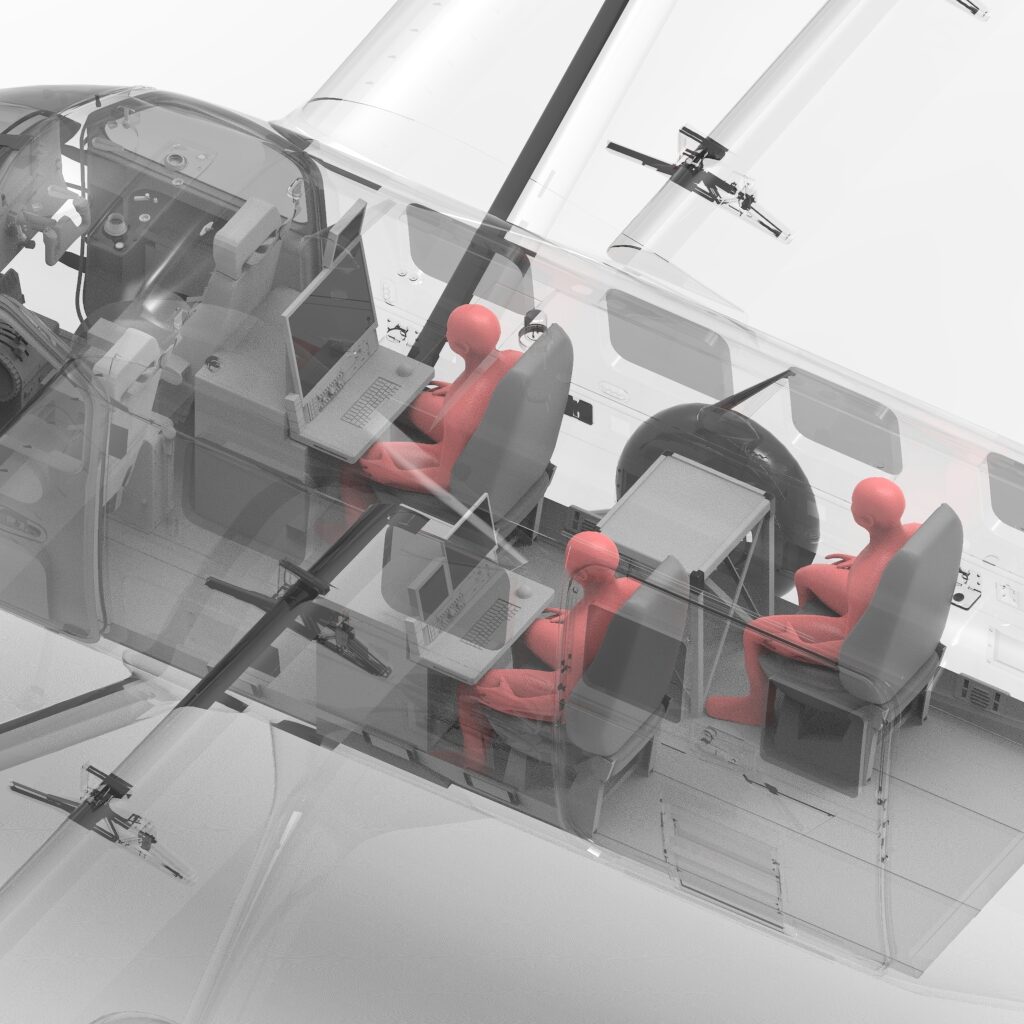 LAW ENFORCEMENT ISR
FARGO JET CENTER, NORTH DAKOTA
"The Kodiak 100 is the ideal platform for law enforcement missions."
Fargo Jet Center flight operations
The Kodiak 100 is an all-around multi-role aircraft for the full range of law enforcement missions. It can loiter virtually undetected for up to 10 hours at very slow speeds. This makes the Kodiak a stealthy and effective ISR tool. The cabin is roomy, comfortable and easily convertible – an important plus for the crews that conduct these sometimes-lengthy special missions. Kodiak's high wing and wide field of view give the pilot and crewmembers an unobstructed view of the target locations. In the U.S., Fargo Jet Center has equipped a demonstrator Kodiak with a retractable sensor turret that ensures a high level of discretion – even when on the ground at a public airport.
MEDEVAC / AIR AMBULANCE
AIRBORNE FLYING SERVICE
"The Kodiak was a very deliberate choice after we considered a full range of options, having made detailed analyses on capabilities and costs for new and used aircraft in single- and twin-engine versions."
JB Kirk
President, Airborne Flying Service
CASEVAC and MEDEVAC operations for casualty and medical evacuation have been at the heart of Kodiak's missions from the beginning. The aircraft is easily adaptable from passenger and cargo hauling to air ambulance duties. Kodiaks have been deployed for air ambulance services in the aftermath of earthquakes, hurricanes and floods. Airborne Flying Service, Inc. is using Kodiak aircraft to support the ground and airborne network of LifeNet Emergency Medical Services, taking advantage of the airplane's STOL (short take-off and landing) characteristics in extending operations to more airports near rural communities in the South-Central U.S. region.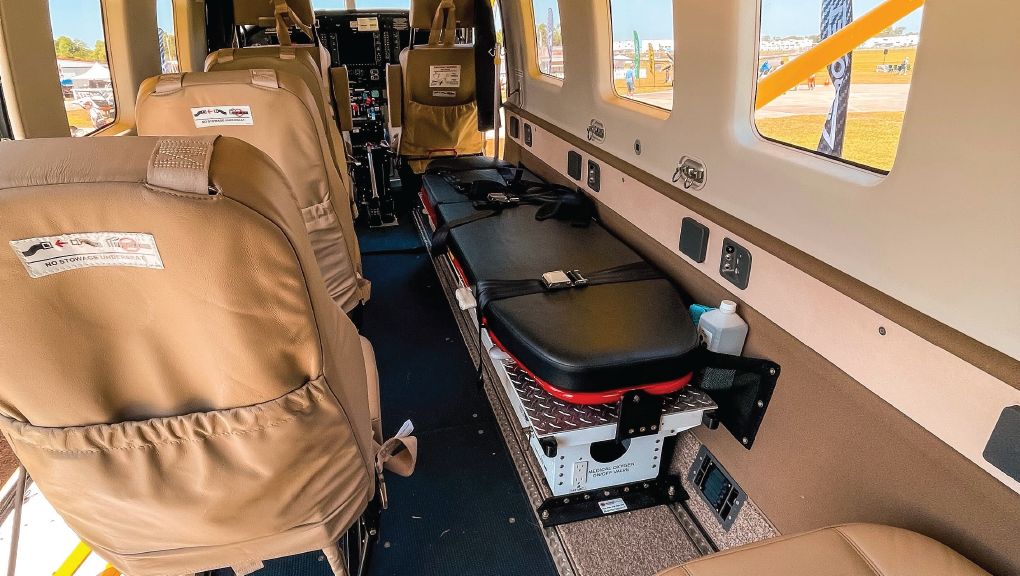 WILDERNESS FIRE SUPPORT
BRIDGER AEROSPACE, MONTANA
"The Kodiak's reliability and ease of maintenance has increased our operational effectiveness and reduced the downtime percentage of our overall fleet."
Jeff MacLean
Bridger's Maintenance
Operations Manager
Kodiak aircraft have increasingly demonstrated their value in wilderness fire suppression. Among the primary missions are spotting for firefighting crews and directing aerial tanker drops. The Kodiak is ideally suited for the "air attack" function, as it can guide air tankers with both verbal target descriptions and physically leading them on the drop runs. The Kodiak's short takeoff and landing characteristics also enable it to deliver crews and supplies to length-limited and narrow backcountry strips.
AERIAL DATA COLLECTION/ LIDAR
SKYVIEW AIRCRAFT INDUSTRY, BEIJING
Aerial data collection using conventional terrain measurement tools or such advanced technologies as LIDAR or Synthetic Aperture Radar is made even more effective with the stable Kodiak platform. Capable of carrying a useful load of 3,535 Ibs. over distances of 1,000 nautical miles, the Kodiak enables mapping teams to complete their tasks quickly and cost efficiently.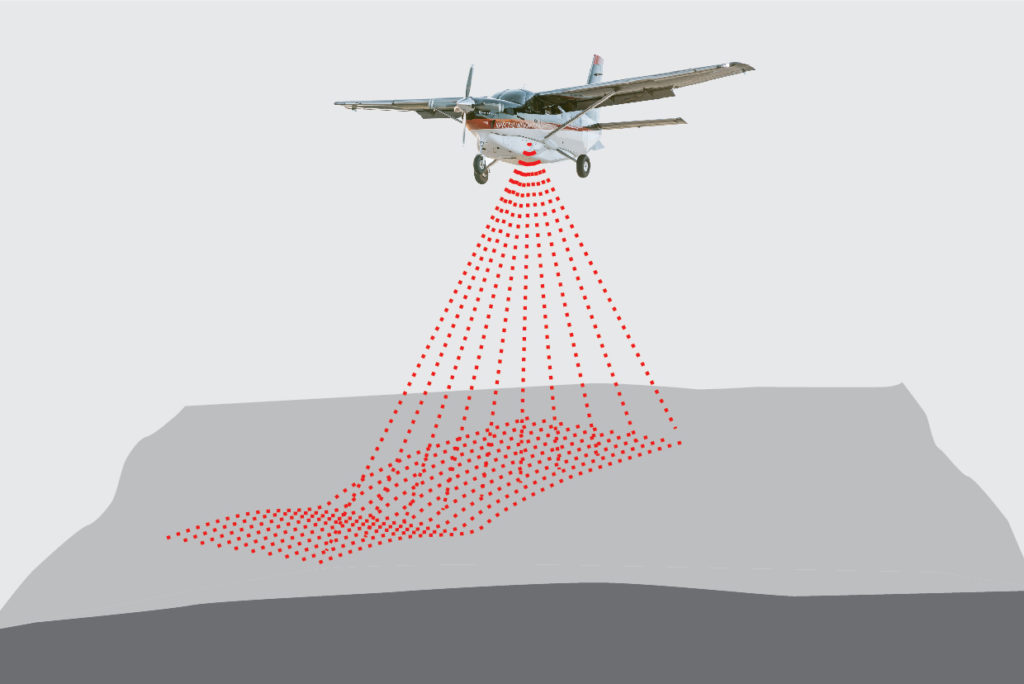 PARACHUTE OPERATIONS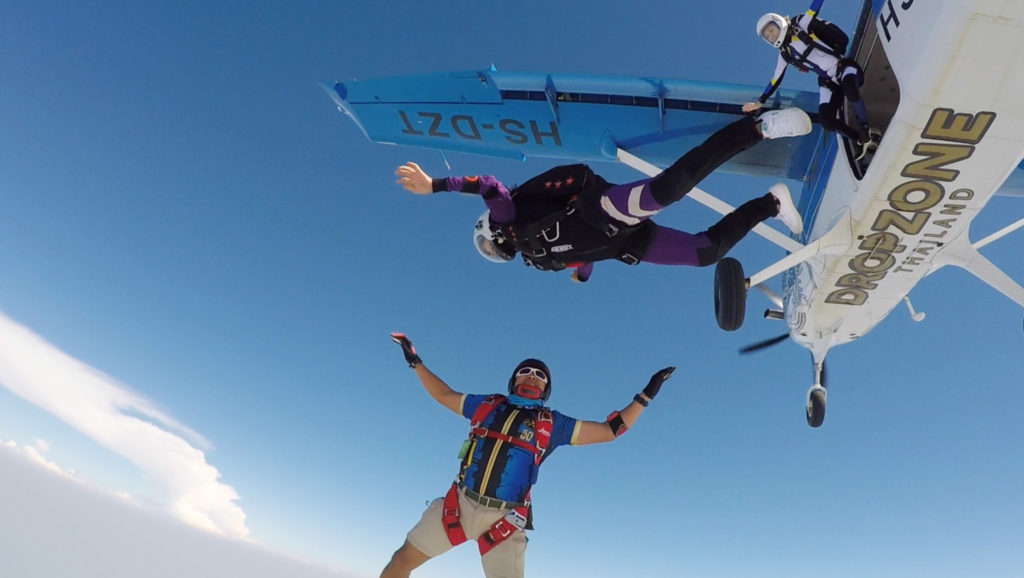 DROPZONE THAILAND
"The Kodiak 100 was chosen for its modern looks, outstanding performance, ability to take 14 jumpers to 14,000 feet four times per hour and because it is the safest airplane for our crew and customers."
Chalam T.
Deputy Director & Co-Founder
Starting its business in 2020 with a brand-new Kodiak 100, Dropzone Thailand offers customers a unique skydiving experience with the highest professional and safety standards. Dropzone Thailand operates six days a week, 12 months a year along the scenic coast of Rayong – offering parachute jumps with views of mountains, beaches and the ocean for a lifetime of memories.
HUMANITARIAN AID
DIMOR AEROSPACE, BRAZIL
The Kodiak 100 was originally built for difficult humanitarian missions, such as those conducted in the Bahamas after Hurricane Dorian. For these operations, the Kodiak easily converted from emergency supply delivery to survivor evacuations.
The ability to get into and out of difficult terrain has created a dedicated cadre of aviators who appreciate the Kodiak's unique handling and operational characteristics. Being able to take off from an unimproved field in under 1,000 feet and fly as far as 1,000 nautical miles are just two of many attributes that set this aircraft apart from all others. Built for efficiency, durability and ease of flying, the Kodiak's powerful turboprop engine and state-of-the-art avionics make it the safest and most versatile aircraft in its class.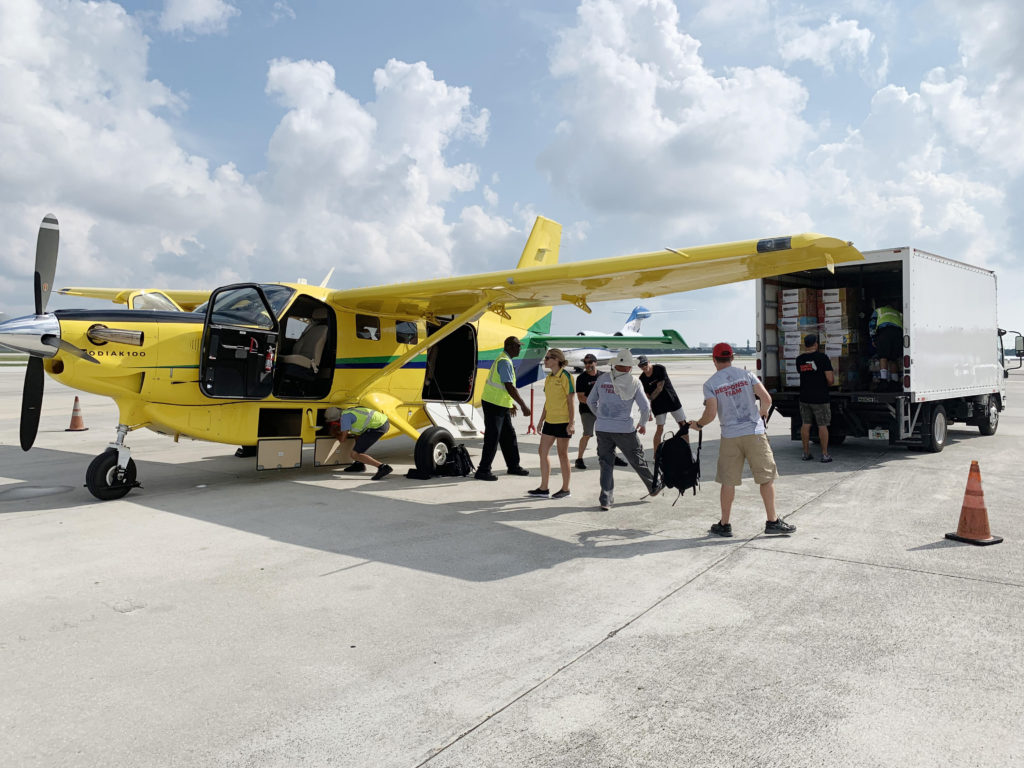 WILDLIFE MANAGEMENT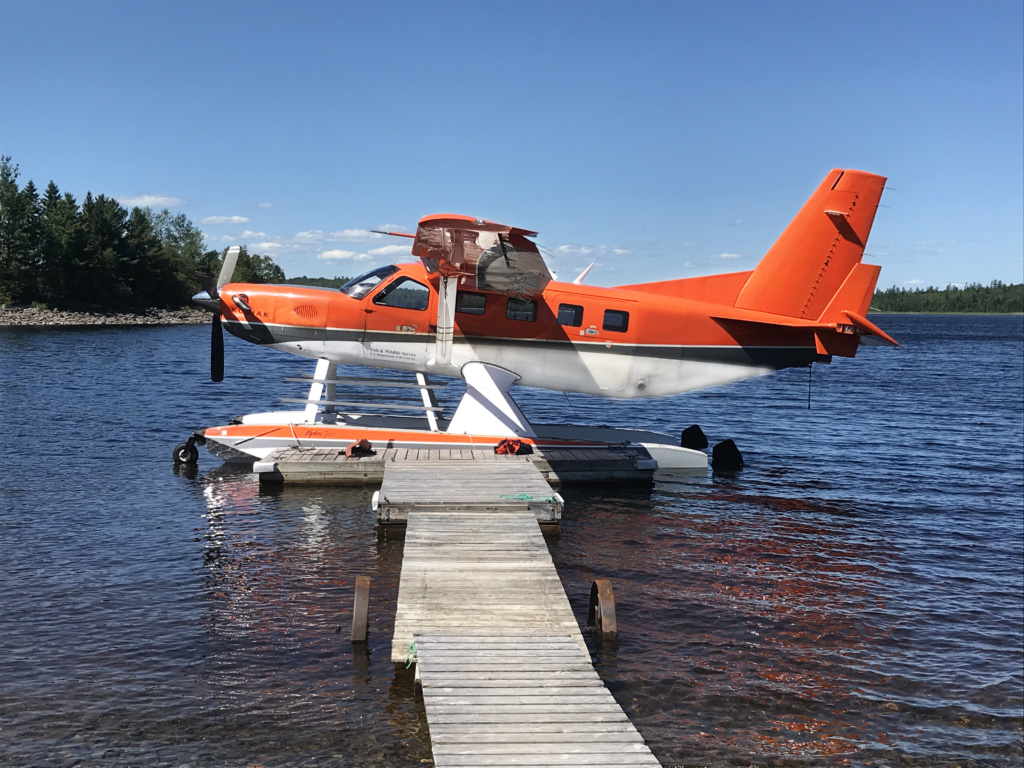 U.S. DEPARTMENT OF THE INTERIOR
With budgets tight and on-the-ground personnel limited, the Kodiak has proven to be an effective and economical solution for governmental management of wildlife and habitat. The U.S. Department of the Interior uses its Kodiaks to manage land areas, as well as monitoring ecosystems and wildlife.
BOTSWANA ANTI-POACHING
In Southern Africa, Kodiaks have supported Botswana's elephant and rhino anti-poaching efforts while also serving for tourism transportation and medical evacuation.
ENVIRONMENTAL SURVEY & MANAGEMENT
VARIOUS U.S. GOVERNMENT AGENCIES
Kodiak aircraft operate in a broad range of special missions that preserve the environment. Duties range from surveying the health of forests and crops, providing critical fire detection and servicing remote airstrips to fire management logistics and aerial supervision for first responders.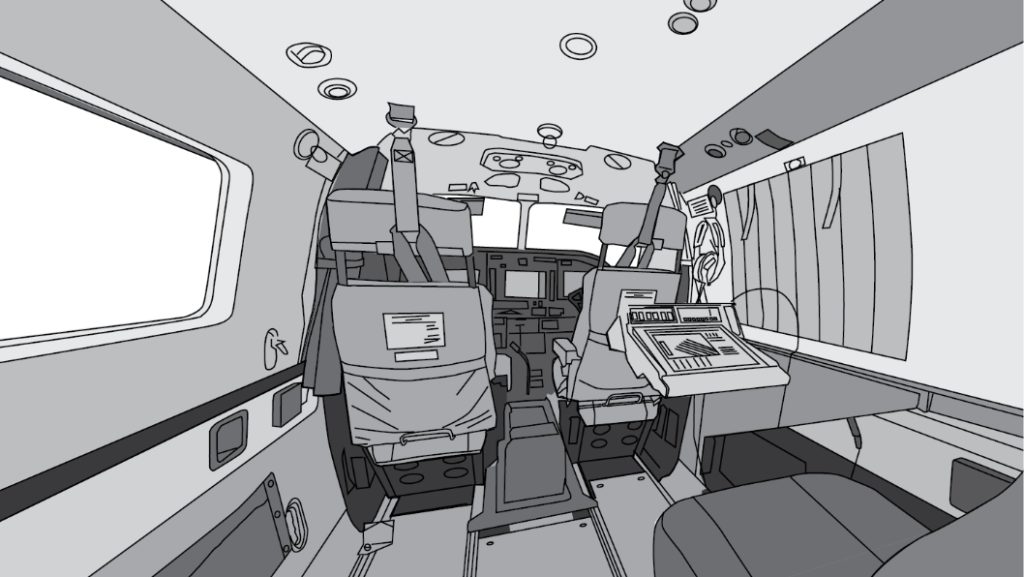 KODIAK 100 SPECIFICATIONS